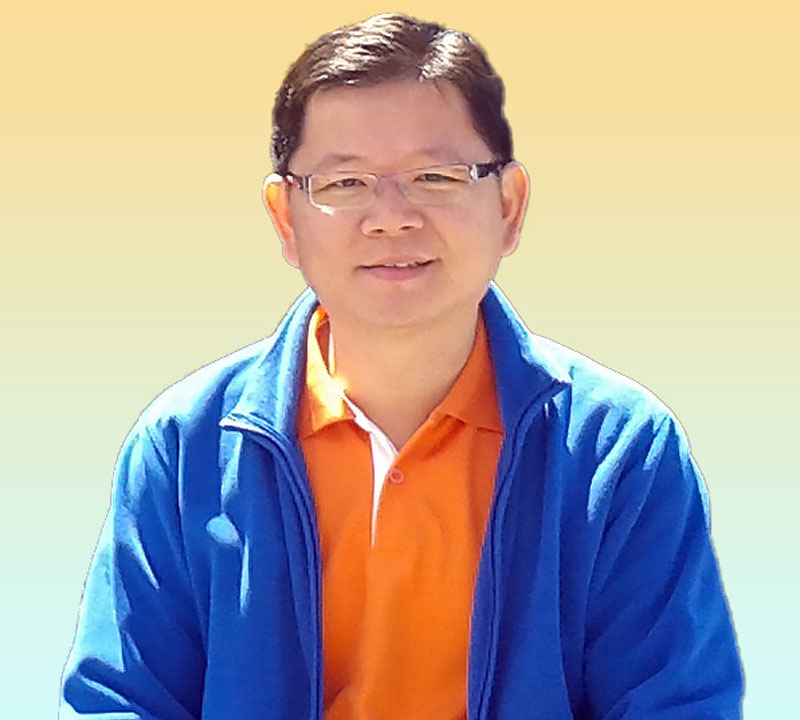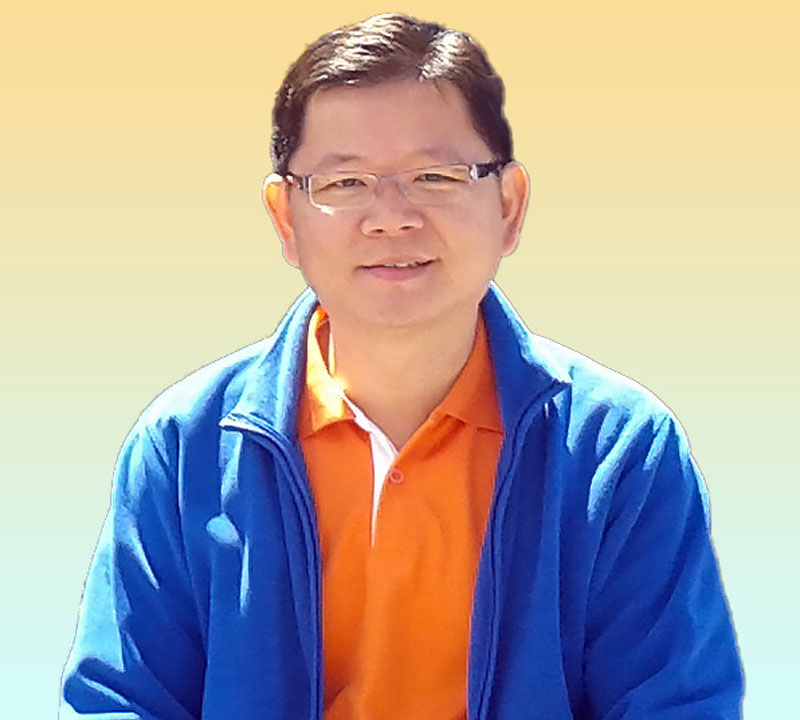 Dr. Pang Chin Choy
Academic Qualification:
Doctor of Philosophy in Education (National Changhua University of Education)
Master of Education in School Administration (National Changhua University of Education)
Bachelor of Science in Electrical Engineering (National Taiwan University)
Professional Field
Expertise
Educational Administration, Class Management, Education of Chinese Independent School, Class Observation

Working Experience

Mathematical and Science Teacher, Director of Audiovisual Education Center, Associate Academic Director of Foon Yew High School JB (12.1994 – 12.2004)
Academic director, Vice-principal of Foon Yew High School Kulai (01.2005 –12.2015)
Part Time Lecturer of New Era University College (2016 – 2017)
Principal of Chung Hwa High School Muar (01.2016 –12.2018)



Educational Concept

The teacher's work is the hardest and the happiest (Bing Xin's Quotations).
Teacher is the life-influenced person.
Have no classification, teaching students in accordance with their aptitude, achieve every child.


Related Achievements
Dissertation/Thesis
[Master]
Pang, C.C. (2011). A study on teacher's perception toward the relationship between principal's transformational leadership and school effectiveness of chinese independence schools in Johor Malaysia. Master thesis of National Changhua University of Education, Changhua, Taiwan.

[PhD]
Pang, C.C. (2019). An action study of professional learning community of the Chung-Hwa high school Muar in Malaysia to construct the operation of micro-observation and macro-observation. Doctor Thesis of National Changhua University of Education, Changhua, Taiwan.

Seminar Paper

Pang, C.C., Lin, G.W., & Wei, M.S. (2014). A study on teacher's perception toward the relationship between principal's transformational leadership and school effectiveness of chinese independence schools in Johor Malaysia. Presented at Asia Pacific Educational Research Association International Conference (APERA ) 2014, Hong Kong , China.
Pang, C.C., Ke, B. R.(2014). The meta-analysis of the relationship between teachers knowledge management and school effectiveness. Poster presented at Chang Yun Jia University School Alliance Academic Seminar 2014, Chiayi, Taiwan.
Pang, C.C. (2015). The Revelation of "Professional Capital" to the Professional Development of Chinese Independent School Teachers. Paper Presented at New Era University College Conference 2015, Kajang .



Newspaper

Pang, C.C. (2009). Human Resource Management in Chinese Independence School. Malaysia Sin Chew Daily.
Pang, C.C. (2014). Exploration and practice to open up new prospects of the Principal of Chinese Independence School. Oriental Daily News Malaysia.



Honours and Awards

1997 Foon Yew High School JB Teacher Service Performance Evaluation Excellence Award
1998 Foon Yew High School JB Teacher Service Performance Evaluation Excellence Award
2005 Foon Yew High School Kulai Teacher Service Performance Evaluation Excellence Award (Golden Leaf Award)
2010 Foon Yew High School Kulai Teacher Service Performance Evaluation Excellence Award
2015 Foon Yew High School Kulai Teacher Service Performance Evaluation Excellence Award