First Luban Workshop in Malaysia, by New Era University College, Malaysia and Liaoning Jianzhu Vocational College, China · Promotes Quality Global Vocational Education
The plaque unveiling ceremony of Malaysia Luban Workshop held simultaneosly in both Malaysia (online) and China (offline) · First class commencing online on 14 December
Date: 13 November 2020
Venue: Liaoning Jianzhu Vocational College, China (offline); ZOOM online platform
The first Malaysia Luban Workshop initiated by New Era University College (NEUC) and Liaoning Jianzhu Vocational College is officially launched and its plaque unveiling ceremony is held on 13 November 2020. Malaysia Luban Workshop collaborated with school in China, Glodon Company Limited, and Qi Cheng De Rui to develop vocational educational training of Building Information Modeling (BIM), construction of the prefabricated building, and other relevant skills using the EPIP(Engineering, Practice, Innovation, and Project) approach. A training course organized by Malaysia Luban Workshop for NEUC students will commence on 14 December 2020. Students who have completed the course will receive certificate of completion, as well as certificate of vocational skill, which will be an adding point for them in their future career in related field. Moving forward, the Malaysia Luban Workshop plans to offer more courses to the public and working adults.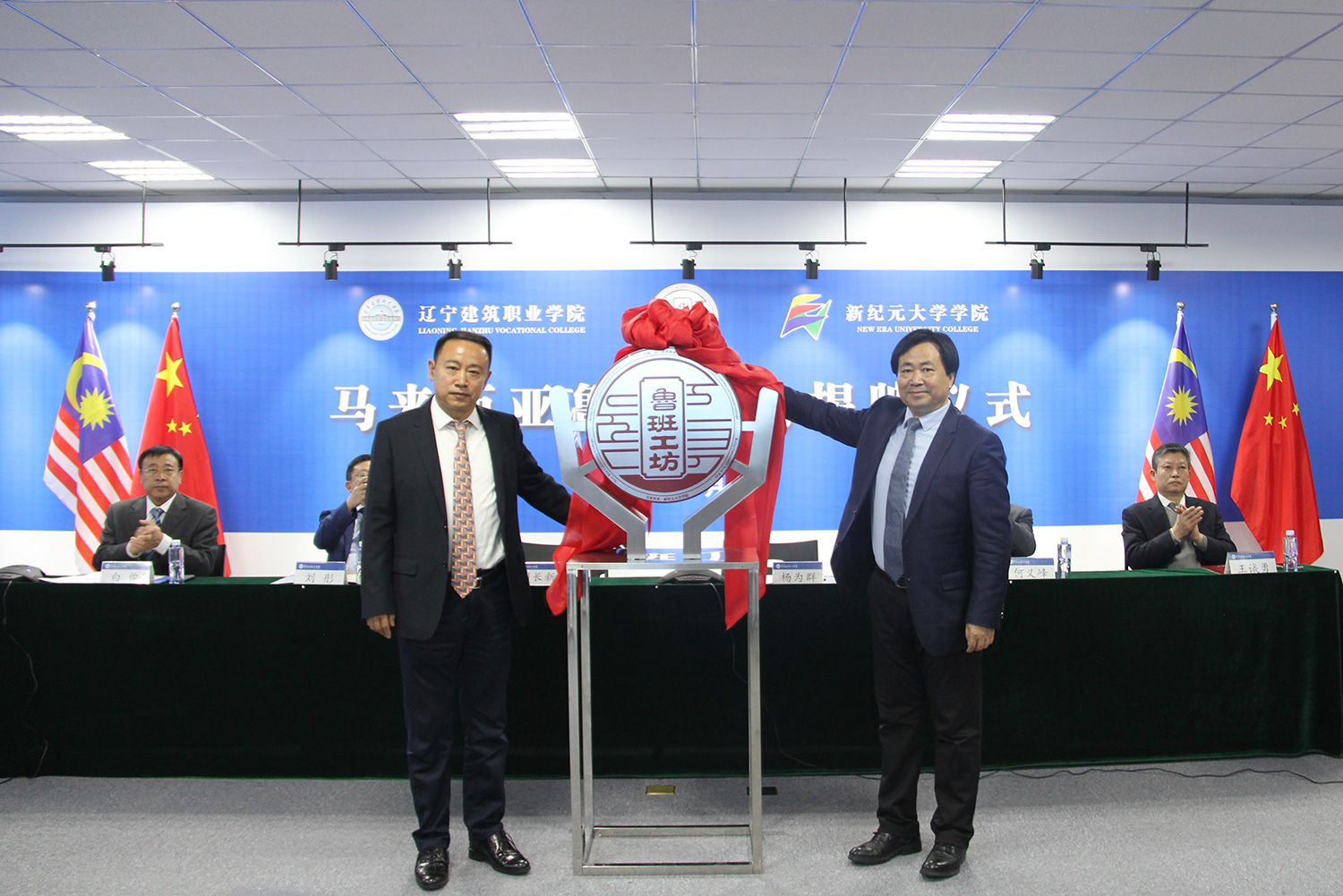 Mr. YANG Weiqun, Deputy Head of Education of Liaoning Province Department (left) and Dr. LIU Changxin, Party Secretary of Liaoning Jianzhu Vocational College (right) unveil the plaque for Malaysia Luban Workshop.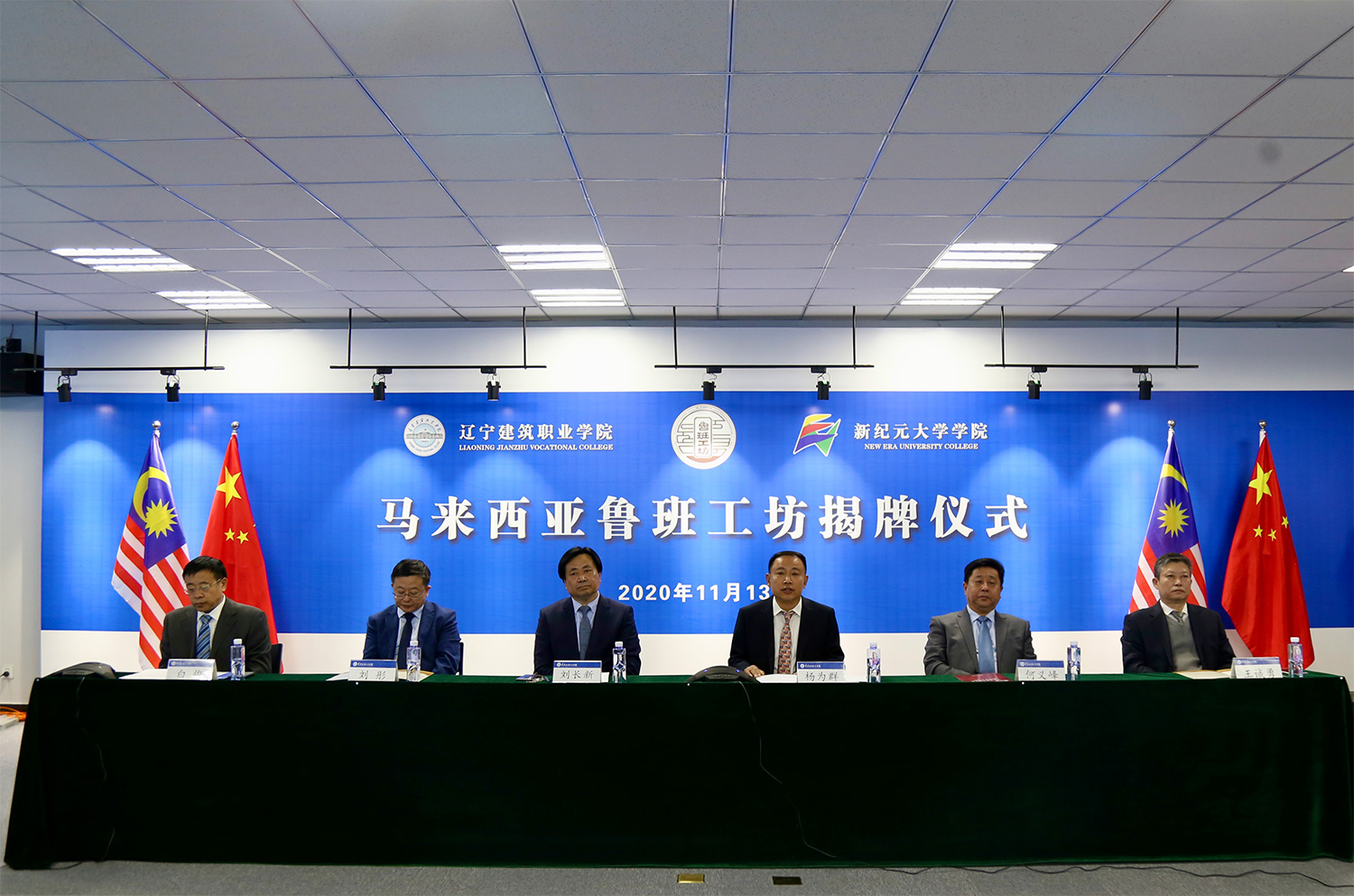 Guests of the Plaque Unveiling Ceremony for Malaysia Luban Workshop at offline site: BAI Jun, LIU Tong, LIU Changxin, YANG Weiqun, HE Yifeng, WANG Chengyong (from left to right).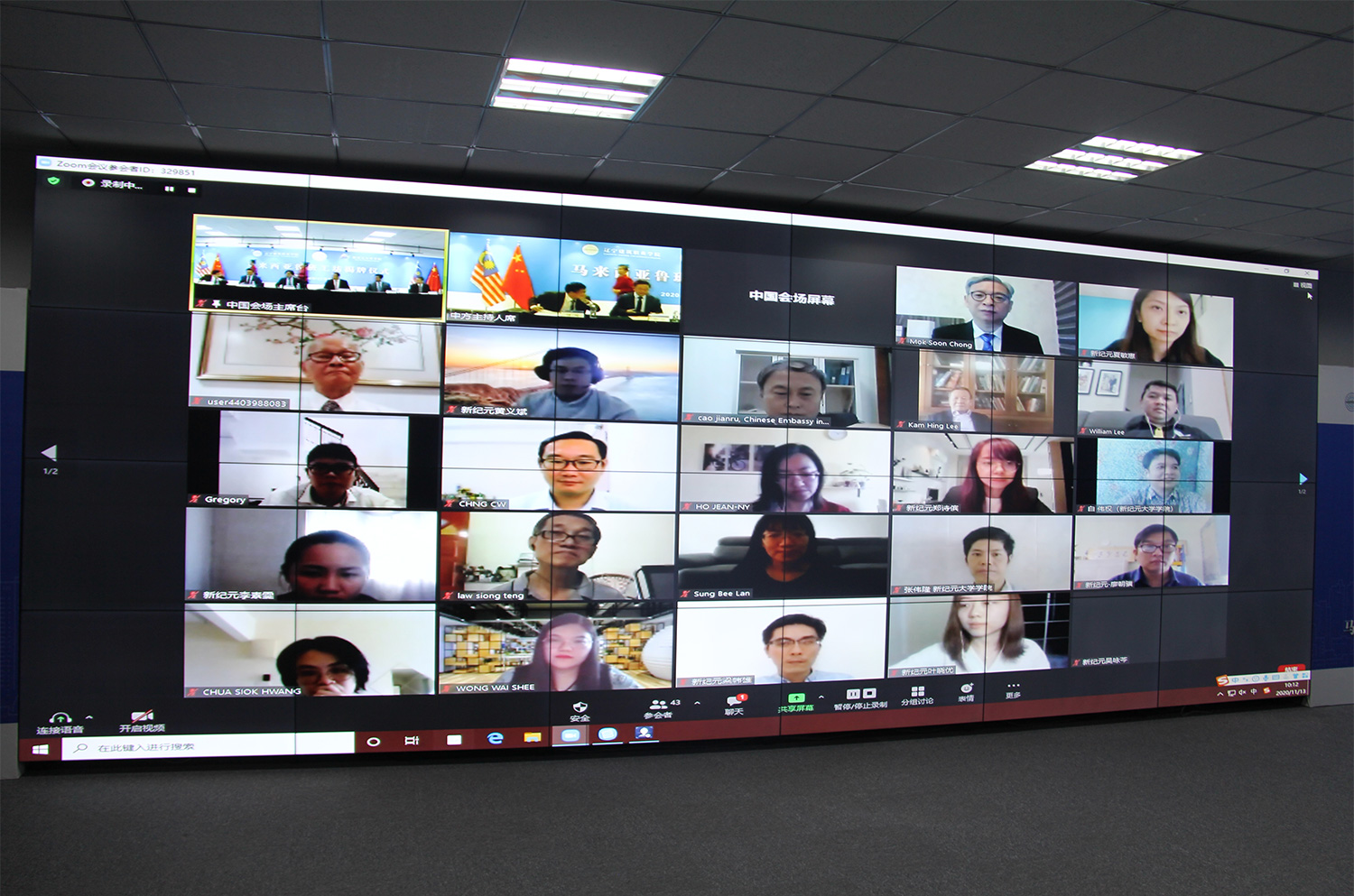 LED screen showing the plaque unveiling ceremony of Luban Workshop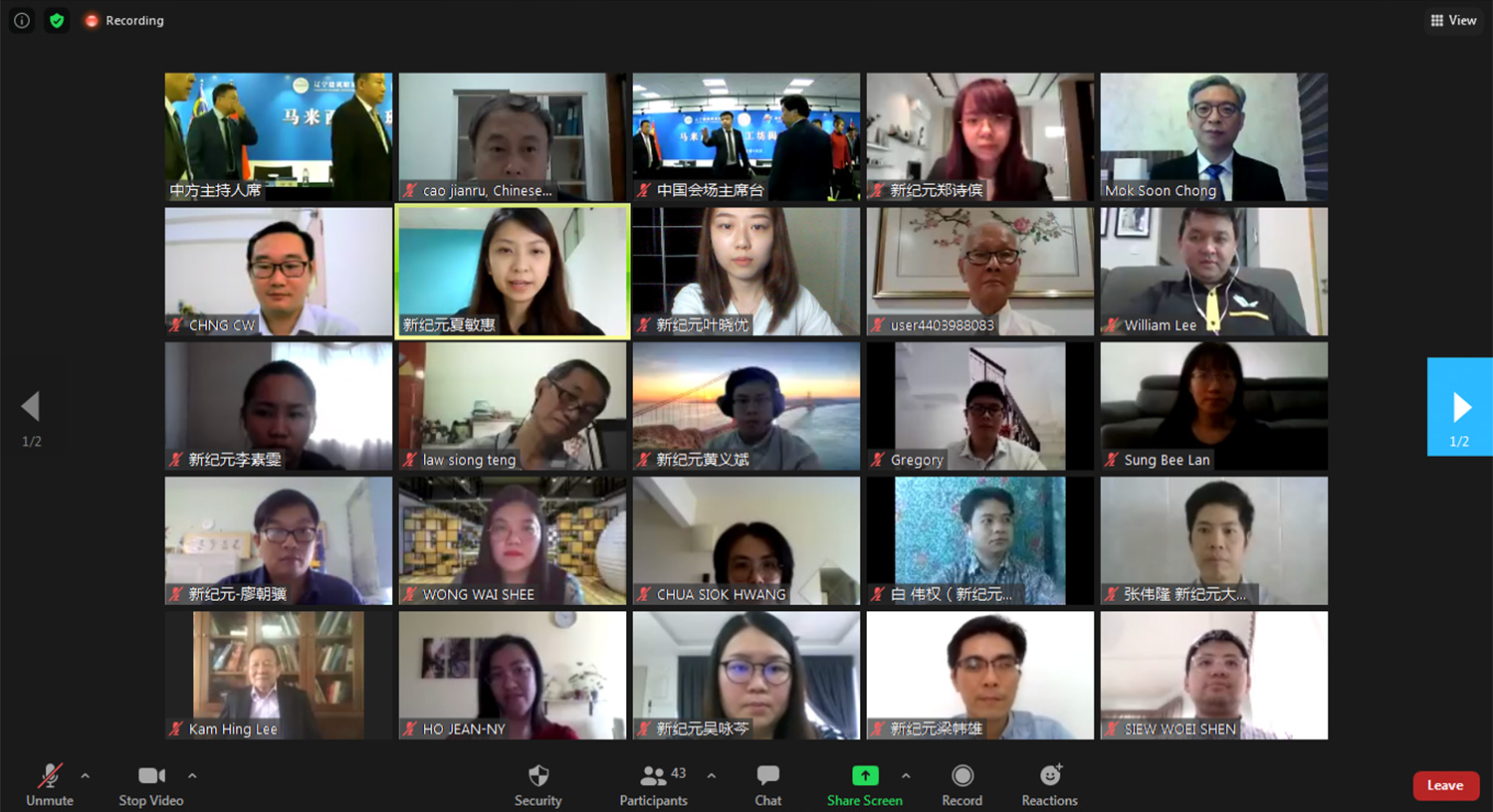 Photo of online attendees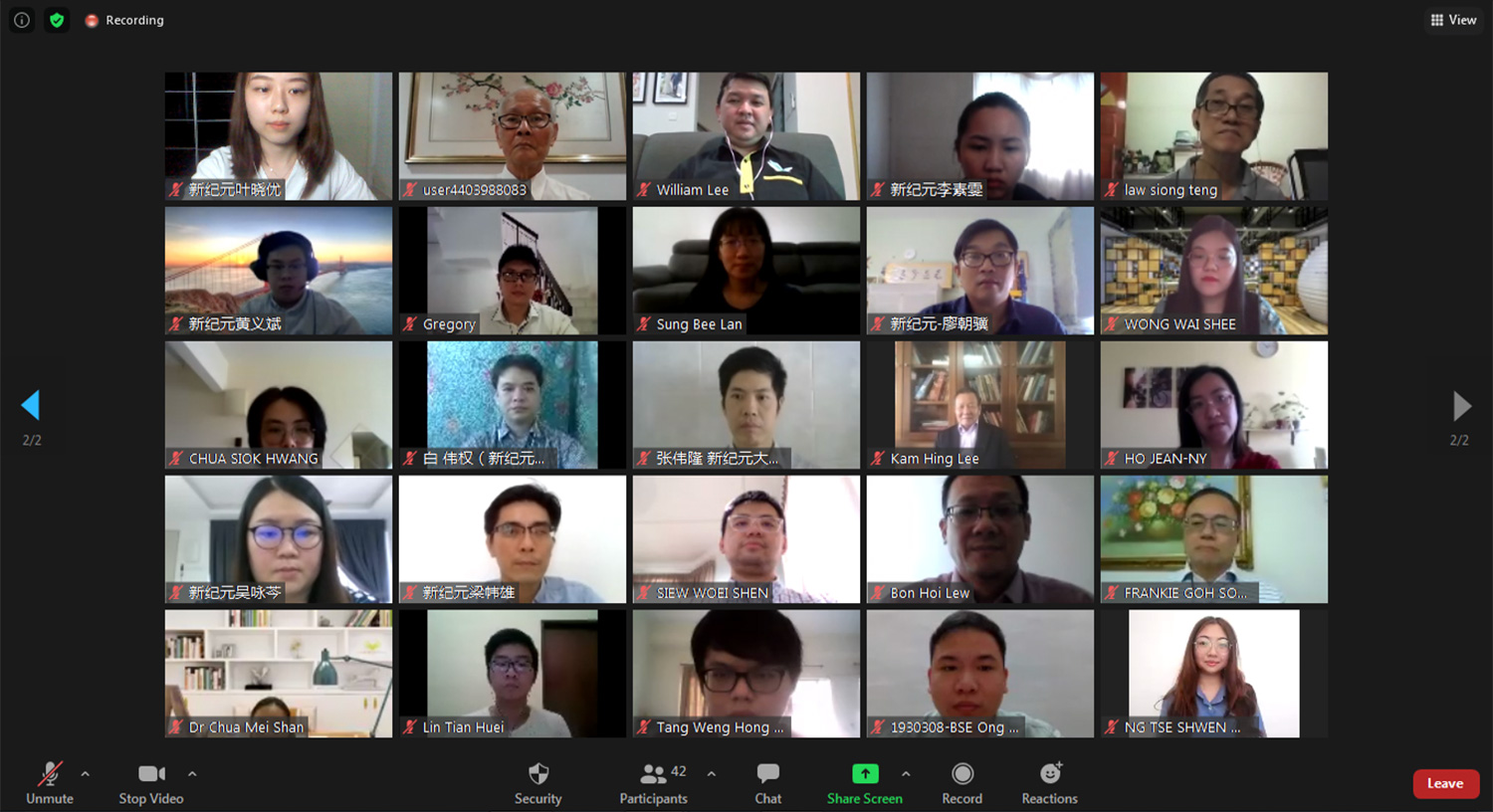 Photo of online attendees