Congratulations to Dr. Voon Yeun Ting, senior lecturer at the Institute of International Education For Her Outstanding Achievement
Congratulations to Dr. Voon Yeun Ting, senior lecturer at the Institute of International Education For Her Outstanding Achievement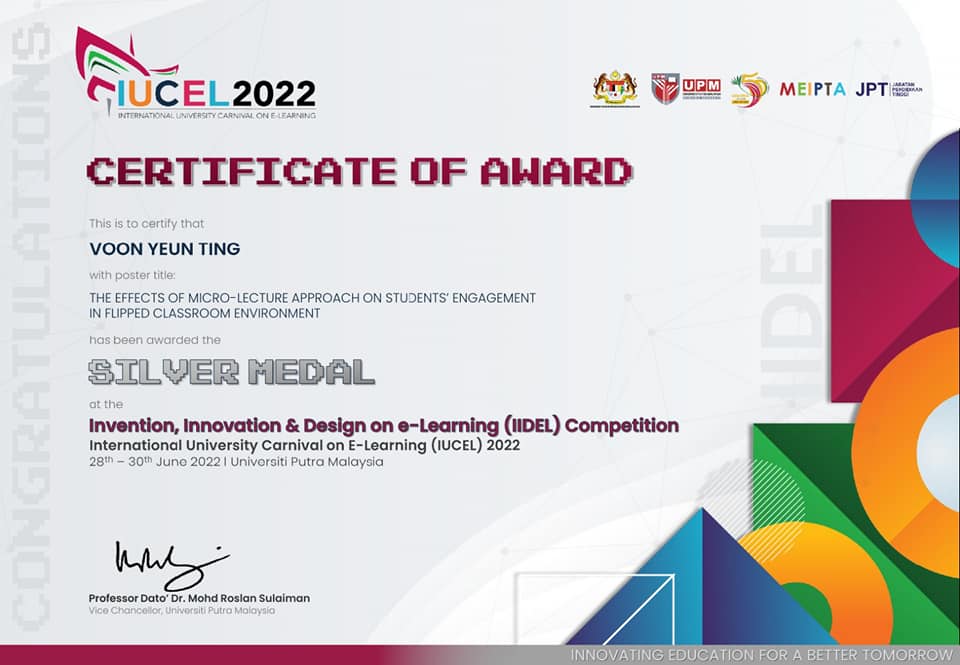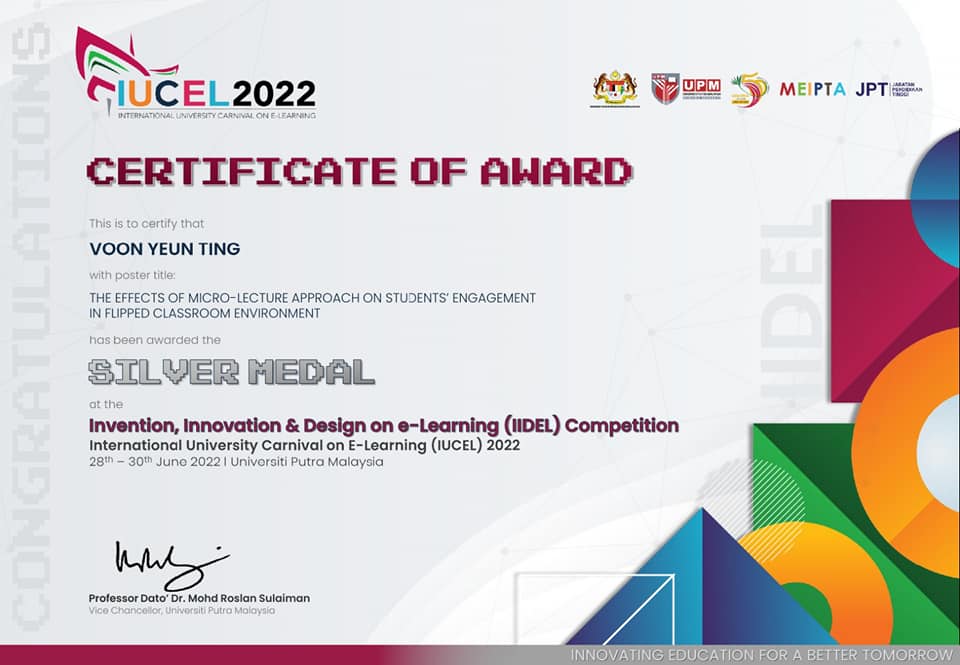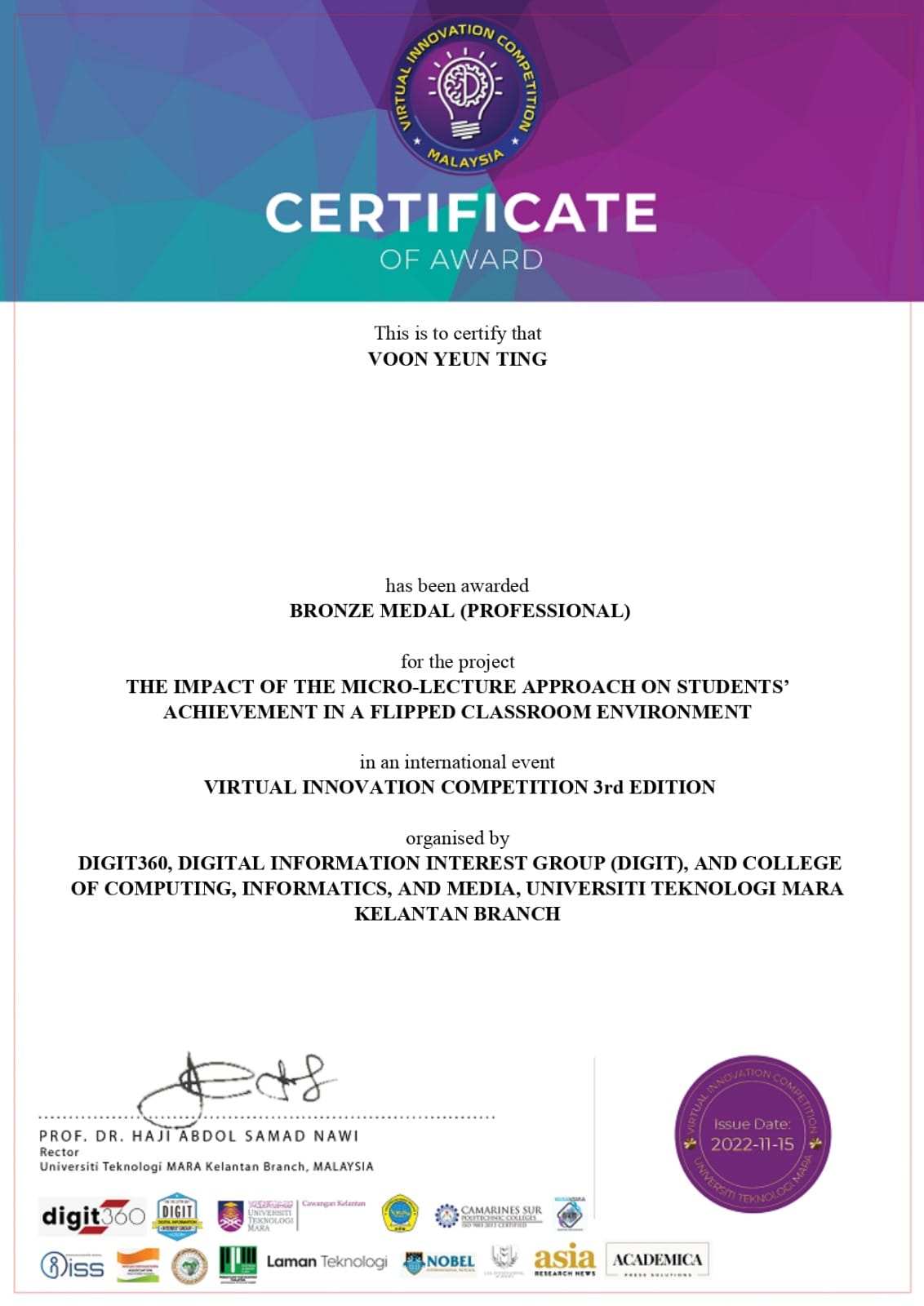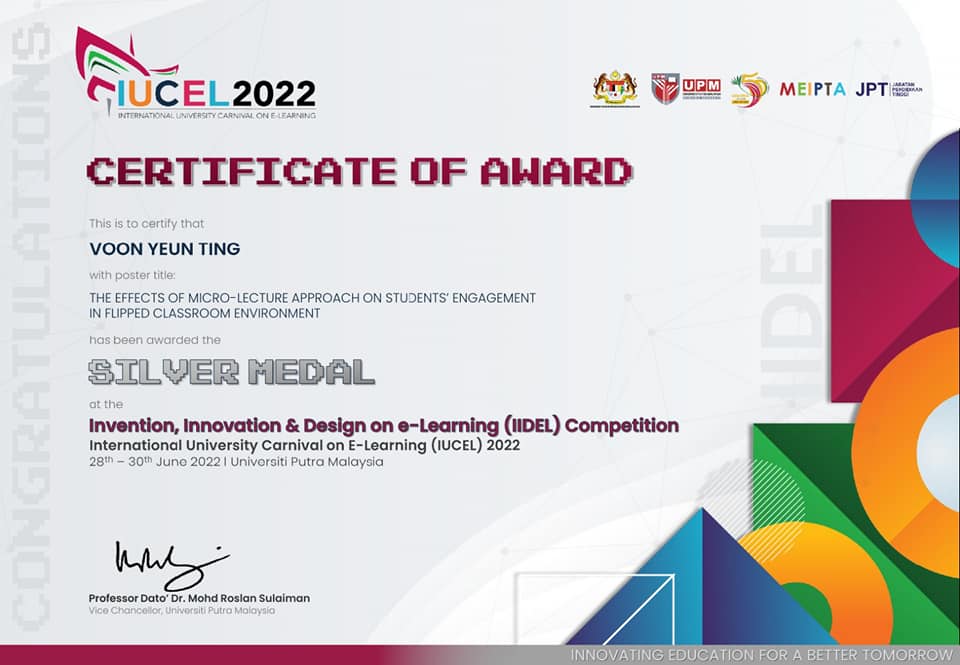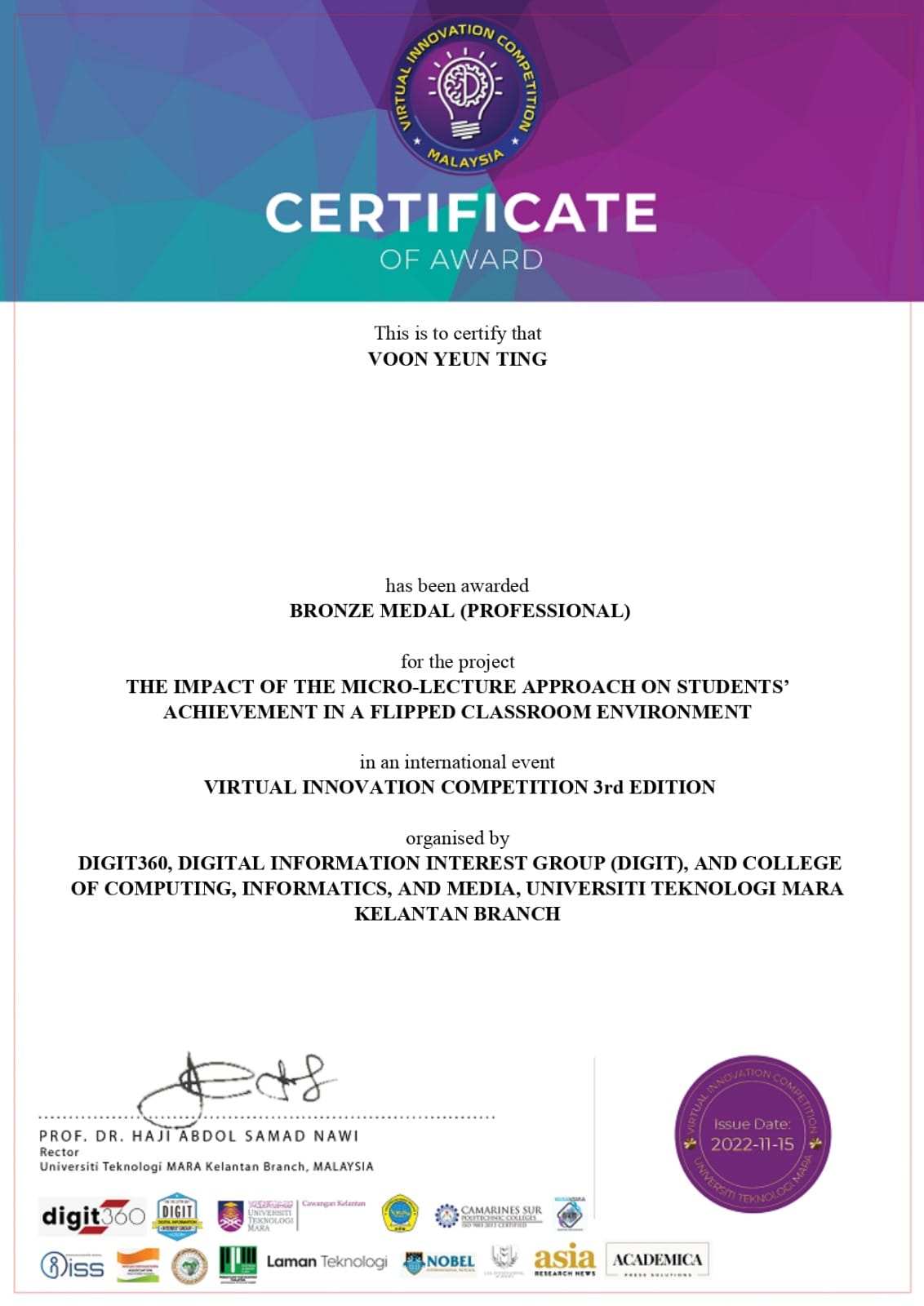 恭喜新纪元大学学院国际教育学院高级讲师温雁婷博士在博特拉大学主办的2022国际大学电子学习嘉年华 (IUCEL)、电子学习发明、创新与设计 (IIDEL) 竞赛中荣获银牌。
除此之外,温雁婷博士也在DIGIT360、数字信息兴趣小组 (DIGIT) 以及吉兰丹玛拉工艺大学的计算、信息学和媒体学院主办的2022线上创新大赛中获得铜牌。
让我们一同恭贺温雁婷博士,新纪元以你为荣
——————
Congratulations to Dr. Voon Yeun Ting, senior lecturer at the Institute of International Education, won the silver medal in the 2022 International University E-Learning Carnival (IUCEL), Invention, Innovation, and Design of e-Learning (IIDEL) competition hosted by Universiti Putra Malaysia (UPM).
Besides that, Dr. Voon Yeun Ting also received a bronze medal in the 2022 Online Innovation Competition, which was organised by DIGIT360, Digital Information Interest Group (DIGIT), and College of Computing, Informatics, and Media, Universiti Teknologi MARA Kelantan Branch.
Congratulations!!